Activities available at Bayview Resort & Harbor
Door County Activities for the 'Landlubber'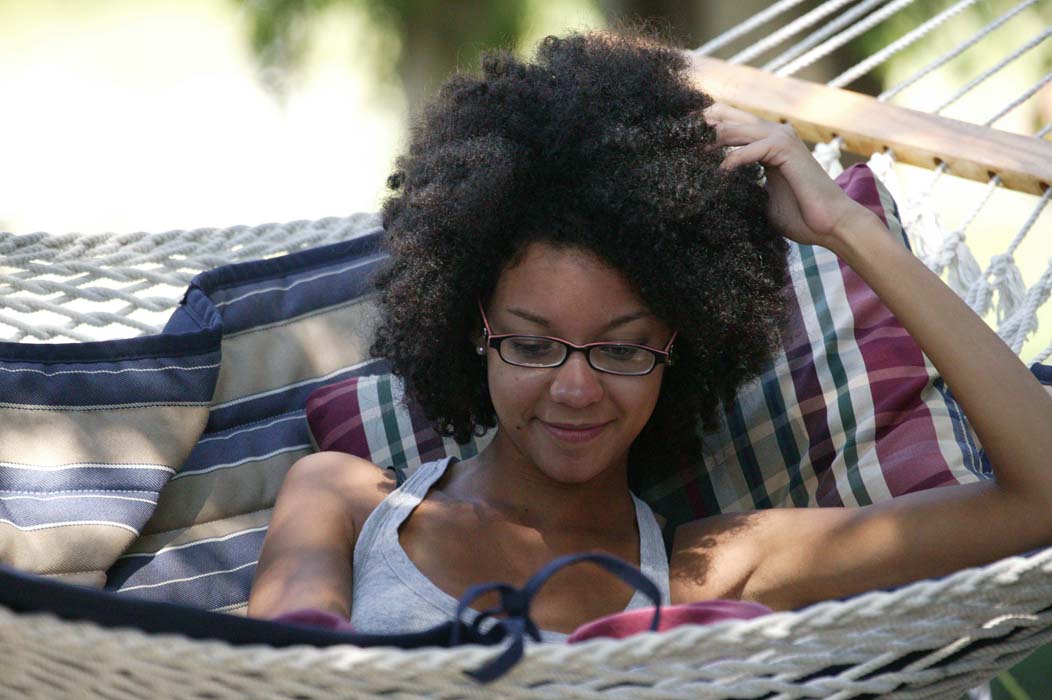 For those of you who wish to 'Do Nothing' while on vacation, you may choose to relax on one of our beachside lounge chairs under the comfort and shade of a large umbrella.  While there, enjoy the view of one of Door County's most beautiful harbors, bluffs and watch the boats coming and going at the marinas.  Please feel free to borrow a book from our lending library.  At lunchtime, you may decide to host a picnic on our newly refinished, expansive south pier, where you will find a large stone grill, picnic tables and umbrella.  Return to our beachside area after dark and sit around our large stone fireplace while sipping wine, making 'smores' or enjoying casual conversation with friends, family and new friends alike. 
Door County Activities for the Sportsman
Hiking and biking are available via beautiful back country roads around the resort.  The Ellison Bay Information Center on Highway 42, across from the Viking Grill, offers free (no charge!) bicycle rentals, subject to availability, on a first come, first served basis.
Door County Activities for the Water Enthusiast
We have shallow or deep water swimming and a new swim raft accessible via our south pier.  You may choose to pass the time by fishing from our docks.  We also offer complimentary kayak and canoe use.
Door County Activities for the Kids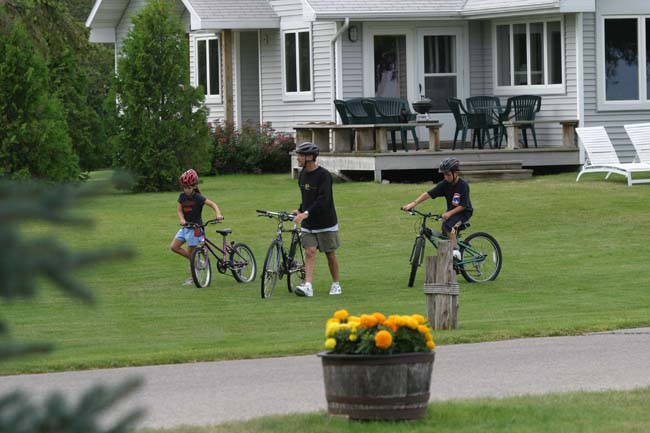 Should the kids tire of swimming, fishing, kayaking, canoeing, hiking and biking, we also offer a shallow bathing area at our private beach as well as basketball, shuffleboard, tetherball and a children's playground.  Although we are equipped for the 21st century with wifi and satellite TV, Bayview Resort & Harbor is truly a vacation destination where you can 'set your clock back forty years' upon arrival and entertain kids the old fashioned way with a bat, ball and glove, fishing pole or a boat that they can paddle around the harbor.  Do some of your greatest childhood vacation memories include a trip to a waterfront retreat with any of the above activities?  Consider visiting our luxury summer camp with your kids.  Give them a vacation that they will remember fondly for a lifetime! 
Additional Information about the Resort
We have a private sand beach (toys available), wifi, satellite TV and a charcoal grill on the balcony or porch of each unit.  Guests also have access to our exercise and laundry rooms.  A conference room may be arranged with advanced notice.